HORSES FOR LEASE
TACK & HORSES FOR SALE



Leases for Open Horse Show Season or 4-H-Special Winter lease price 250.00 a month Nov-Feb.
All horses leased out from the ranch for 4-H must stay on the ranch at all times unless someone from the ranch is hauling to a show or you are at the fairgrounds.
$350.00 a month to lease a horse for 4-H must lease for all five months April, May, June, July and Aug. Leased horses and lease forms must be signed and first payment made before March 1, 2017 All lessons for children with leased horses are 25.00 instead of the regular 45.00. There will be a hauling charge, for gas, wear and tear on vehicle and time to attend shows. We also offer private and group lessons with all these horses and will take you to horse shows as well if you would like to show with us.
Hauling fees 60.00 for first 25 miles then 1.50 a mile loading and unloaded.
Purchase a set of group lessons for 40 a piece instead of 45, must buy all 10 lessons at once and they must be used within a year of purchase. $400.00
​


Silver Poco Dust aka Lucky

18 year old Gelding great over fences and flat work quiet and calm
Lucky was born and raised here on the ranch along with all the horses you see here.
He was a stud horse for years and is now a gelding living out his older years enjoying pasture and giving riding lessons.
Anyone can ride Lucky he is very quiet and calm and a pure pleasure to jump for any age.
OPEN TO LEASE NOW for SALE $5,000 OBO
willing to negotiate to good home only
​
---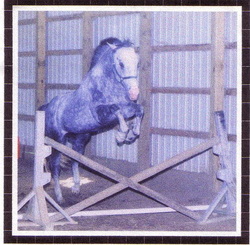 ​Frisco's Eternal Son aka Blue

​Blue is a 14 year old gelding he is not for lease at this time or for sale . SOLD!
---
RED (Silver Poco Dust son)
Showmanship
Red is a wonderful horse, he is easy to ride very calm does well in the show ring, has been in 4-H several times always in the ribbons. Loves showmanship, very laid back lazy attitude great for beginners. Has won may ribbons in showmanship, western pleasure and hunter classes.
Also runs barrels


---
Rocky
Rocky is the best pony in the world we love him very much, he always does a great job in the show ring, beats a lot of horses and adults in contest classes, speed and control, poles, you name it he can do it, has gone to state fair and placed in poles and barrels, several times, has been an NBHA youth world and world qualifier every year he has competed.
ROCKY IS AVAILABLE TO LEASE FOR 2018 NBHA SEASON OR 4-H -if you are interested in having your child become one of the top runners at the shows then you should take a look at this pony.
IF YOU ARE LOOKING FOR A GREAT PONY- ON SITE LEASE CALL ASAP! For sale to good home only for $7500.00 obo
---
BEST PONY EVER FIRST YEAR IN 4-H BLUE RIBBONS AND THREE GRAND CHAMPIONS AND SHE IS ONLY NINE !
---
Bad Boy Buttons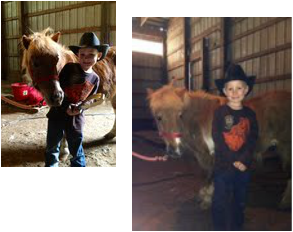 Buttons is around 23 years old and has been with us on this farm since he was three. He has survived growing up with my three daughters, he may be old but could still find it in him to attend a showmanship class or just have some loving child brush and groom him. In his day he has done pony party's, barrel racing, jumping, trail rides, riding lessons. You name it he has done it. Pretty much enjoying his retirement lol :)
REST IN PEACE BUTTONS YOU WILL BE SADLY MISSED HER ON THE RANCH!
​




---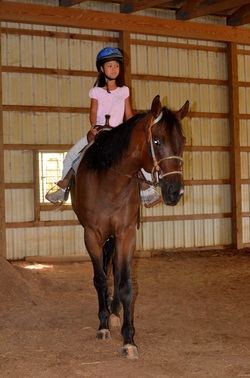 ​BUGSY AKA STILLWELL JR.

AQHA 16.3 hands beautiful gelding 8 years old, dead broke anyone can ride he is awesome, when people are afraid to ride they ride this big boy even though he is big he is a Gentle Giant . The farm favorite and as sweet as can be for his size.
Lease price 350.00 a month
Only serious inquiries about the purchase of this horse !
​This horse is also for sale $5,000 OBO sweet and gentle giant .
GOOD HOME ONLY
​
​
---