Come and meet the new addition to the Ranch: STELLA aka Betty's baby girl born May 3rd :)
---


SUMMER HORSE CAMP





We will hold camp on the following dates: All campers will be separated into their specific riding level group.
​JUNE 20TH HORSE DAY CAMP- 9-4 if this fills up we will offer
another camp on July 11th. Must have six campers or camp will be cancelled.
Full day camp cost $425.00 for a week and half day is $275.00 per
Great way to enjoy the outdoors and learn how to own and take care of your own horse.
Please send your $150.00 deposit in today to hold your spot!
Camps will fill up fast limit of 8 per class and no less than four per class to be offered. Children will come in to camp in morning, help do daily chores, tack up, ride, play games, have snack, learn horse parts, safety, and other horse related materials, have lunch. Feed horses at end of day.
Dress up day for children and horses and fun pictures and crafts created.
SEND EMAIL TO : We will forward the registration forms to you when you email us thank you .
wideangleranch@gmail.com
send check, registration form, and release form to
11436 Grass Run New Marshfield, OH 45766
740-591-9885
Dress Up Day for Horses and Rider :)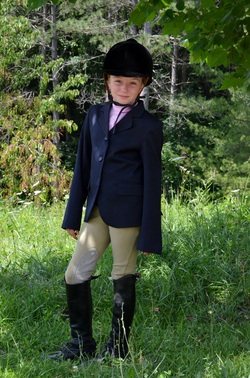 ---